Saying that Delta 8 has been disrupting the hemp industry and market is quite the understatement govn'r! And the best part? It is more and more available. Here is what you should know before you search for Delta 8 for sale online. 
Why should you try Delta 8?
D8 is a psychoactive cannabinoid naturally occurring in Hemp. It is a completely different compound than delta 9, also commonly known as cannabis, and users have described similar effects of euphoria, a creativity boost, relaxation, and improved appetite.
Delta 8 is a good option for people who may want a little adventure but not too much.
If you were a Delta 9 user, you may enjoy a milder experience with lesser implications and consequences. Delta 8 being more widely legal, and more accessible makes it a great in-between. You can still have fun! Without the heavier commitment that delta 9 implies.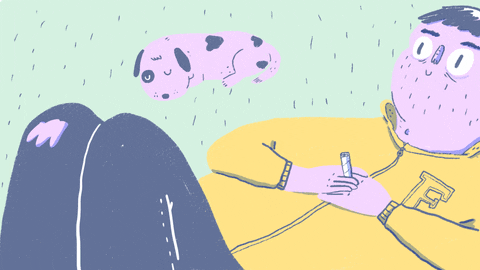 If you are using CBD and want to revive some college memories, this is also a great way to stay within the legal boundaries your state may have drawn, but still, enjoy temporary fun. Just remember that the chances to test positive on a drug test are exponentially higher with delta 8 than full spectrum CBD.
You may also enjoy Delta 8 for the creative and focus benefits it may bring, but you won't be able to commute to the office though.
What are the red flags to look for on Delta 8 products?
Delta 8, like other hemp products, is not yet regulated by any federal agency like the FDA or the USDA, therefore quality and consistency in potency are extremely volatile. It is essential to know how to spot a fad and a legitimate quality product.
Here are a few things you should look for while shopping for CBD:
Third-party testing, COA
Contraband red flags
What does it take for a lab to be a "third-party?"
A third party, generally speaking, doesn't have a vested interest or stake in the subject matter at hand. Third-party laboratories are not affiliated with their assigned Delta 8 brand — or whatever it is they're testing.
Labs analyze hemp similarly to how other agricultural products are evaluated. They are tested for solvents, heavy metals, pollutants, chemicals, pesticides — anything that would render the products unsafe for use. Many brands send each batch of hemp products through multiple rounds of testing at different stages in the production process.
The results of this testing are usually called a Certificate of Analysis or COA, and documents the findings of the laboratory. Brands are not currently obligated to provide COAs, but no reputable brand will refuse to provide them. Having COAs readily available is always a good sign.
Delta 8 for sale online: Red flags to look out for
Websites and prices that make offers too good to be true, slightly modified brand names, and miracle products that make very big claims are things you should always try to keep an eye out for to ensure you are purchasing a safe product.
Where to find Delta 8 for sale online?
You can also buy delta 8 online! Lots of already established brands of the hemp industry are now offering delta 8 products and selling them on their website and authorized marketplaces.
While shopping online, it can sometimes be easier to spot a quality product.
DD8shop.com knows all the novelties of the cannabis and hemp industry can open the door to unscrupulous people. That's why they carefully vet every product and brand offered on the website. They help take the guesswork out of your day by only providing the highest delta 8 quality on the market. Plus, you can conveniently shop for multiple brands and get your order delivered to your door without ever leaving your home.
On dd8shop.com you will always find the products' COA to attest to the potency and quality. Furthermore, you can rely on our Customer Service for questions or concerns.