Does Delta 10 THC Get You High?
If you are down with the D(elta) town, you already know what Delta 10 THC is. (Otherwise, check out our blog on the subject!) But maybe you want a to-the-point answer to the question: will Delta 10 THC get you high?
What is Delta 10 THC?
First, let's refresh the ones in the back on the (high) potential of Delta 10 THC. Delta 10 THC is a psychoactive cannabinoid extracted from hemp. Like Delta 8 and 9, it binds with the CB1 and CB2 receptors of your endocannabinoid system.
While Delta 9 tends to have stronger effects than Delta 8 and 10 because of the location of its bond on the chain of carbon atoms. Surely this sounds like a lot of words, but it makes a great difference for the body.
Will Delta 10 THC make me high?
Some will argue that because Delta 10 is psychoactive it does make you high.
However, according to cancer.gov, a psychoactive substance is defined as " a drug or other substance that affects how the brain works and causes changes in mood, awareness, thoughts, feelings, or behavior. Examples of psychoactive substances include alcohol, caffeine, nicotine, marijuana, and certain pain medicines.".
So if you consider your morning coffee or Tuesday glass of wine as a way to get high… We really hope you got to give the valedictorian speech in high school!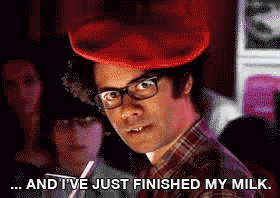 As with alcohol, nicotine, and bumper stickers, with Delta 10 you just have to use moderation and smarts.
First and foremost, as it is mind-altering, never take the wheel right after consuming Delta 10 THC. First, because we like you better alive and well. Secondly, because while being pulled over, you will fail a drug test.
Additionally, with any psychoactive substances comes undesirable side effects. While the effects of Delta 10 are described as a Sativa and will provide mental energy enhancing benefits, there isn't any researched and vetted perspective on when Delta 10's side effects start to take over the benefits. In other words, it's pretty hard for you to know when you stop getting a healthy kick and start going on endocannabinoid system overdrive.
What products should I start with?
With any cannabinoid, it is important to beat around the bushes to find the right dosage and product. And it is even more important with a psychoactive cannabinoid.
To find your delta sweet spot, we recommend starting with a tincture oil. Hey, we hear ya, it's more appealing to start with a gummy. But let's be honest, we've all had a gummy/edible incident at some point, and we know better now. Right?
With oil, you can easily modulate your intake, as most droppers come graduated. Which is a good way to not take too much right off the bat! Plus, it has the best bioavailability, and outside of vaping and smoking, it has a pretty short onset time. With a product that acts quickly and is easy to metabolize, it is way easier to figure out your tolerance and reactions.
The Delta Effex Delta 10 tincture is a rock start to your Delta 10 journey!
It has 700mg of Delta 8, and 300mg of Delta 10. That is the best way to ease into it and make sure you get only what you need to figure out how you feel with Delta 10. Did we mention the looks it is serving? Pretty fly for a bottle!
Is Delta 10 THC safe?
Even though there isn't a lot of research out yet on the effects of Delta 10, its proximity to Delta 8 and 9 gives enough information to trust it, when used with moderation of course.
Now, the internet is a big world with pretty sketch places here there. So we make sure that all of our Delta 10 products come from vetted brands we trust to provide YOU with the best of the market.